HealthA2Z Aspirin, 325mg, 300 Tablets
Made In USA / Compare to Bayer active ingredient.

It is used to reduce fever and relieve mild to moderate pain from conditions such as muscle aches, toothaches, common cold, and headaches.

It may also be used to reduce pain and swelling in conditions such as arthritis.

Talk to your doctor or other healthcare provider before using Aspirin 325 mg Tablets for your heart.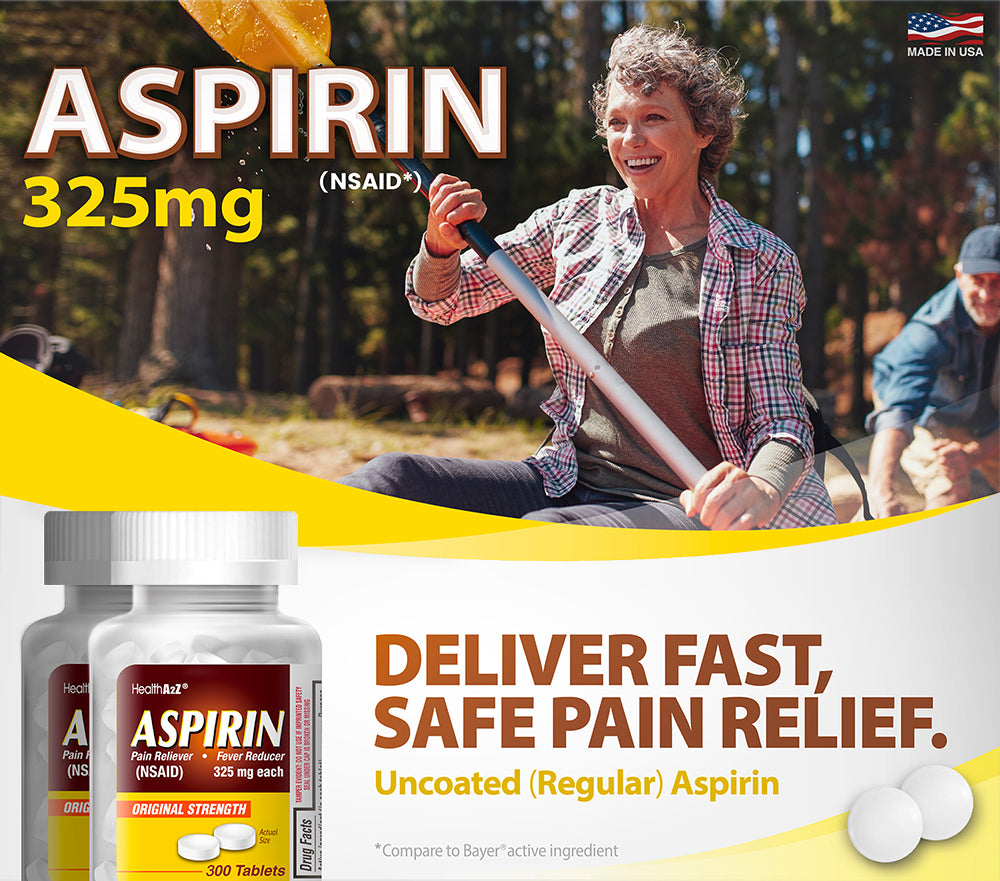 Why HealthA2Z Aspirin 325mg?


Use temporarily relieves:
pain and fever of colds, headache, muscle pain, minor pain of arthritis, toothache, menstrual pain, backaches
Directions
-Drink a full glass of water with each dose.
-Adults and children 12 years and over: take 1 or 2 tablets every 4 hours or 3 tablets every 6 hours not to exceed 12 tablets in 24 hours unless directed by a doctor.
-Children under 12 years: do not use unless directed by a doctor.