HealthA2Z Ibuprofen Tablets | 200mg | 500counts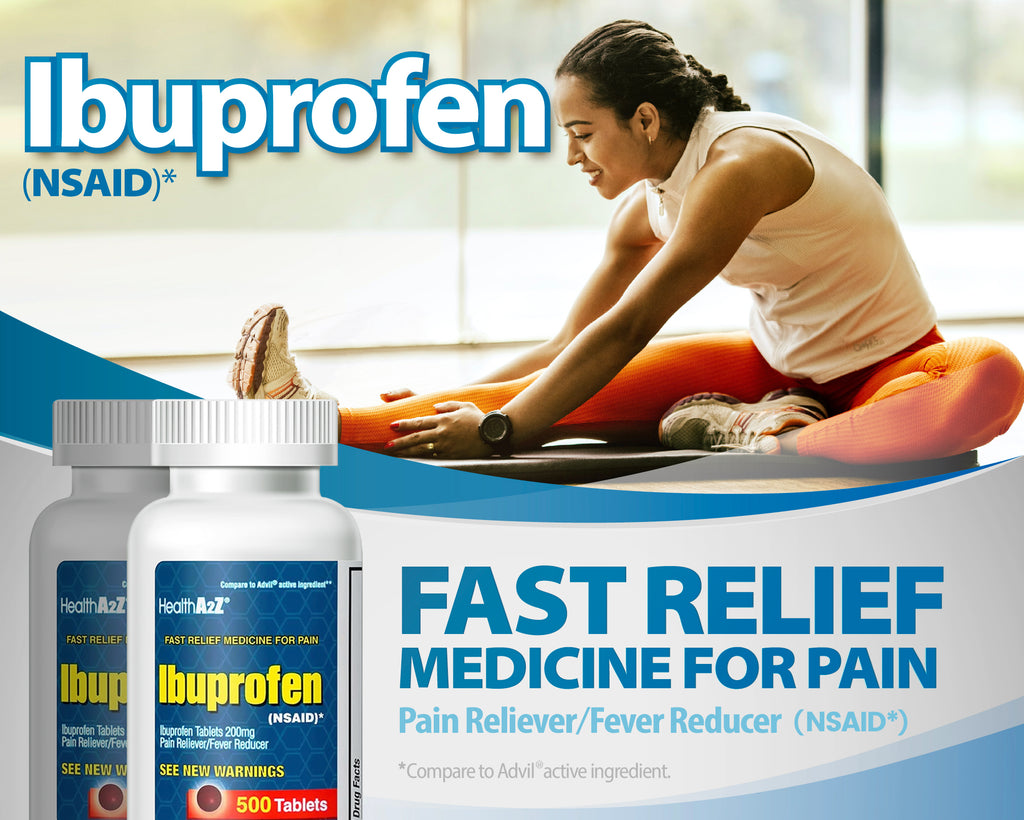 HealthA2Z Ibuprofen 200mg is a nonsteroidal anti-inflammatory drug (NSAID) that works by reducing hormones that cause inflammation and pain in the body. HealthA2Z Ibuprofen can be used to reduce fever and pain or inflammation caused by many conditions such as headache, toothache, back pain, arthritis, menstrual cramps, or minor injury.
Uses temporarily relieves minor aches and pains due to: headache, toothache, backache, menstrual cramps, the common cold, temporarily reduces fever.
Why HealthA2Z Ibuprofen?