HealthA2Z Mucus Relief DM, 200 Tablets
- Made In USA / Contains Guaifenesin which helps loosen and thin mucus, making it easier to expectorate.
- The active ingredient dextromethorphan works as a suppressant which helps reduce the frequency and intensity of your cough.
- Coughs become more productive and sleep improves
- Adults and children 12 years and older: Take 1 tablet every 4 hours with a full glass of water while symptoms exit. Do not to exceed 6 doses in 24 hours.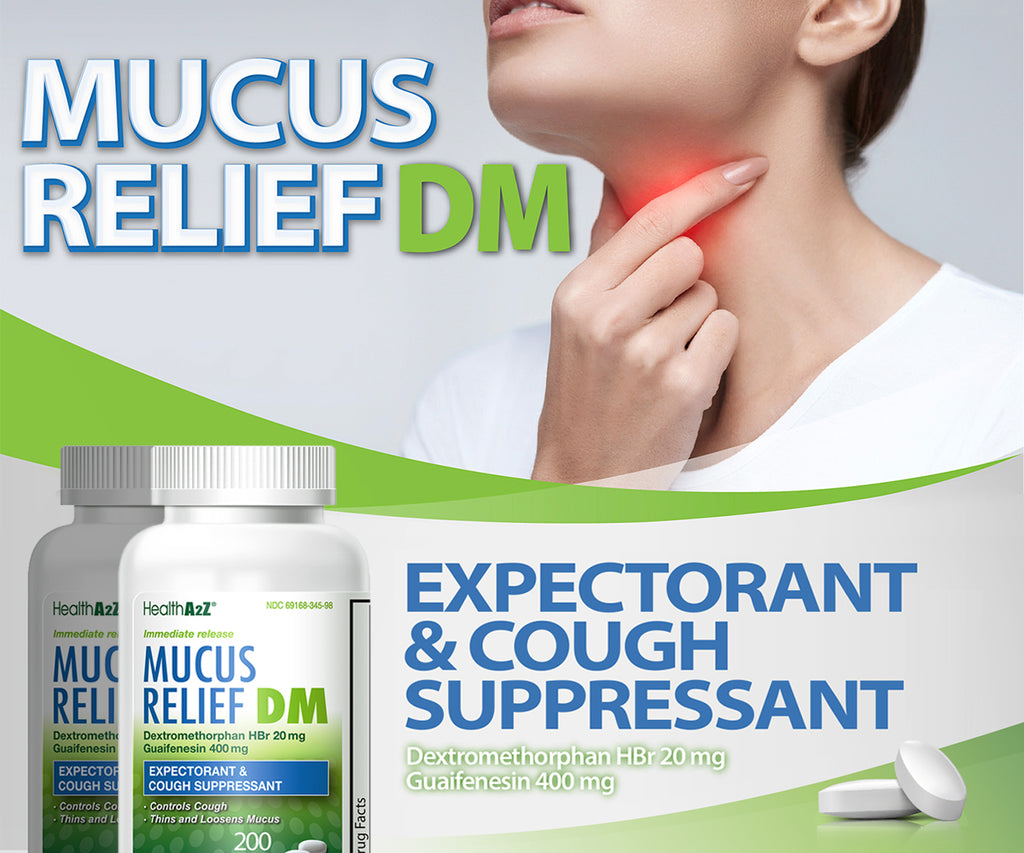 HealthA2Z Mucus Relief DM helps loosen phlegm (mucus) and thin bronchial secretions to rid the bronchial passageways of bothersome mucus and make coughs more productive.
Use
cough due to minor throat and bronchial irritation as may occur with the common cold or inhaled irritants.

the intensity of coughing.

the impulse to cough to help you get to sleep.
Why Mucus Relief DM?
About Guaifenesin and Dextromethorphan
Guaifenesin is an expectorant. It works by thinning and loosening mucus in the airways, clearing congestion, and making it easier to breathe.
Dextromethorphan is used to treat coughs. It works by interfering with the signals in the brain that trigger the coughing reflex.